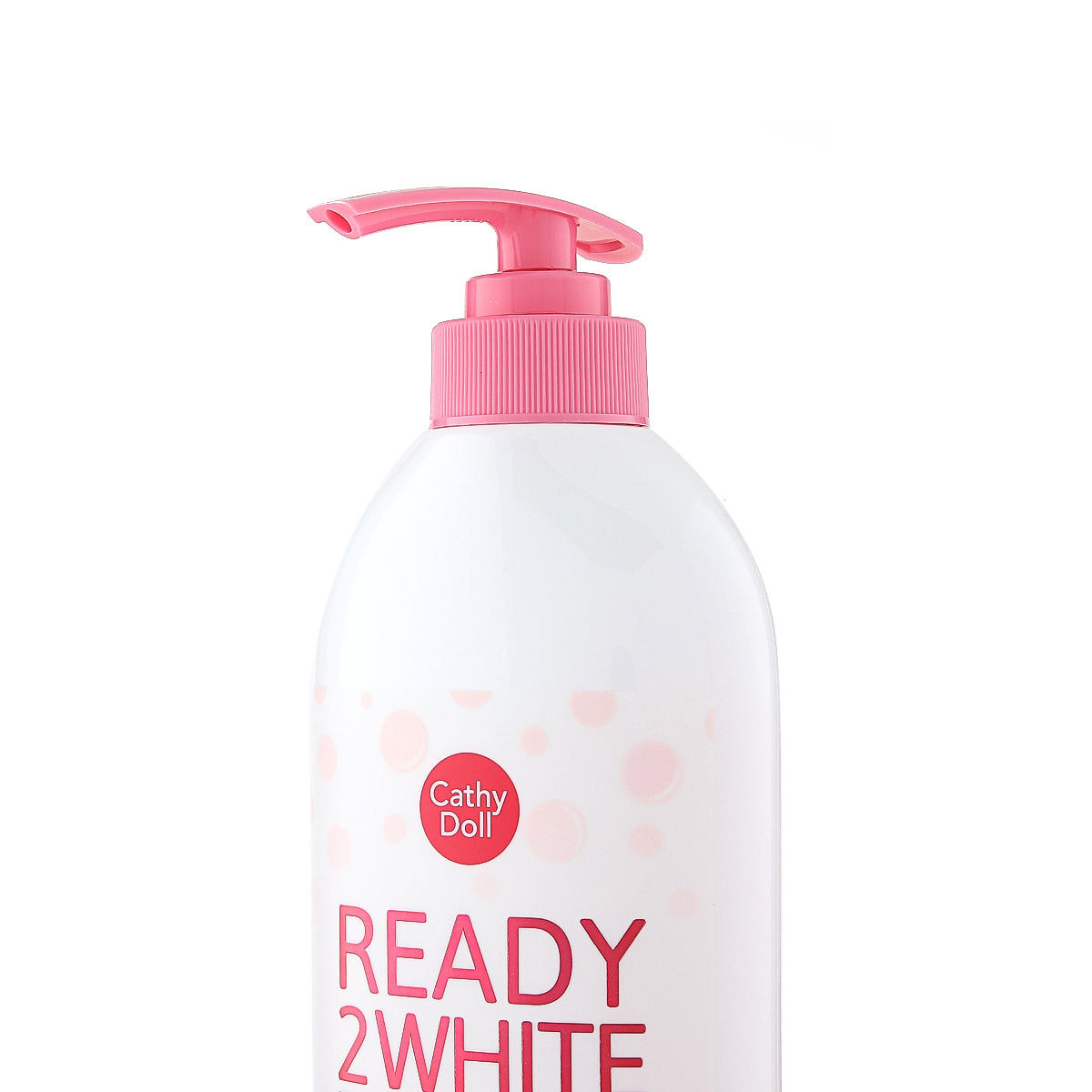 Cathy Doll Ready 2 White Pearl & Rose Serum Body Bath Cream - 500ml
---
The next level body bath cream that not only removes impurities but also acts as skin nourishing cream to reveal bright and radiant skin.
This Pearl & Rose Serum Body Bath Cream combines the properties of pearl and rose water to help eliminate inactive skin cells and remove all impurities and purify the skin gently without drying it out. In addition, this cream helps reduce dullness and delay the occurrence of premature wrinkles while maintaining optimum moisture.
Achieve luminous and flawless appearance with this relaxing scented bath cream.
This Serum Body Bath Cream is infused with nourishing properties as well as properties of pearl powder and rose water to help exfoliate away inactive skin cells as well as cleansing off impurities gently.
It diminishes dullness and locks in moisture for moist appearance. Achieve luminous and flawless skin using this bath cream.

Eliminates dullness and replenishes radiance
Bathing and skin nourishing serum
Cleanses the skin gently
Refreshing and calming scents
How To Use:
Pump Pearl & Rose Body Bath Cream onto your palm in an appropriate amount. With both hands, rub until sufficient lather forms and apply it all over your body. Rinse off with clean water. It is recommended to use daily for maximum result.