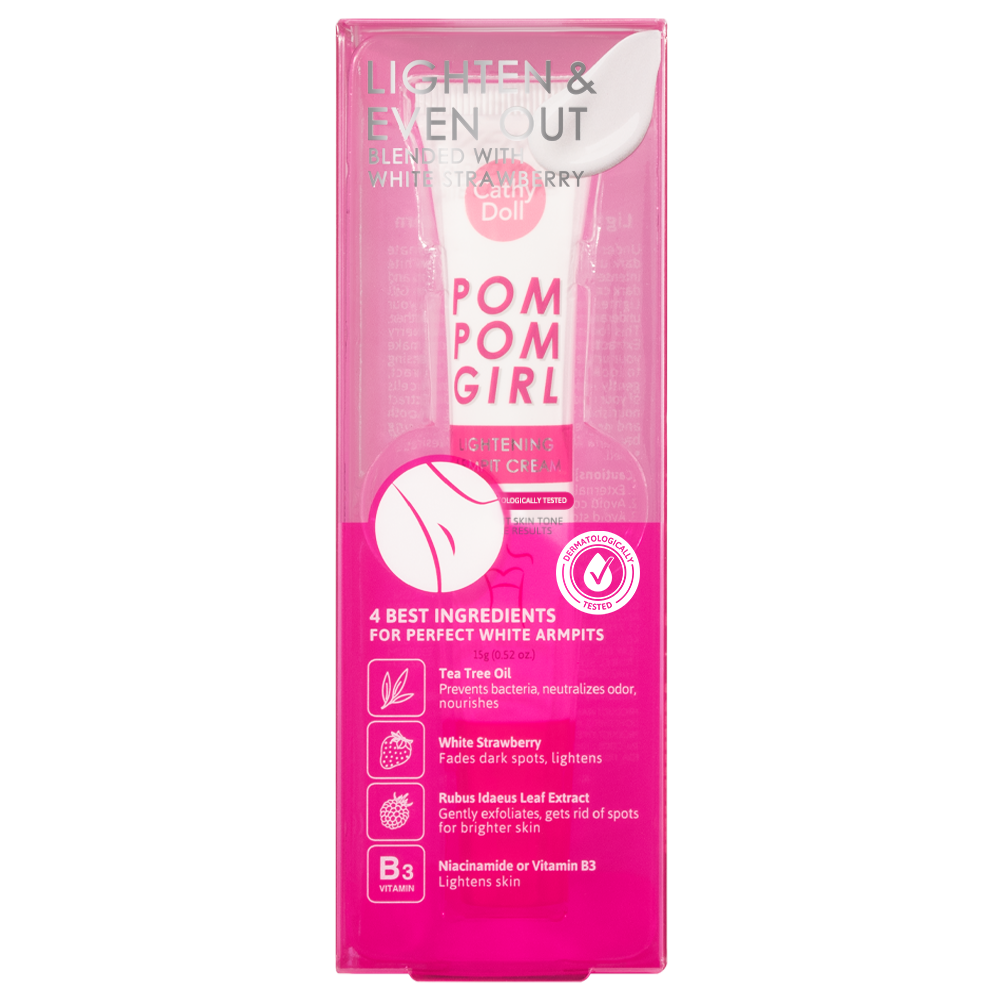 Cathy Doll PomPom Girl Lightening Armpit Cream - 15g
---
Underarms treatment cream, eliminate dark underarms and skin bumps. White intense texture covers dark underarms and dark crack skin.
Cathy Doll PomPom Girl Lightening Armpit Cream enriches your underarm skin more brighten and smoothen. This formulated from White Strawberry Extract that will color control and make your underarms skin clear to be pleasing to look at. Rubus Idaeus Leaf Extract, gently exfoliate and get rid of dark cells of your underarms skin. Tea Tree Oil Extract nourishes skin moisture, glowing, smooth and decrease skin bumps while ceasing bacteria that also decrease undesirable smell.
Tea Tree Oil - Prevents bacteria, neutralizes odor, nourishes
White Strawberry - Fades dark spots, lightens
Rubus Idaeus Leaf Extract - Gently exfoliates, gets rid of spots for brighter skin
Niacinamide or Vitamin B3 - Lightens skin
How to use:
After bath, apply cream in appropriate quantities on underarms skin every morning and evening. Gently massage onto skin in a soft circle motion until it penetrate into the skin. For best result, use it continuously.