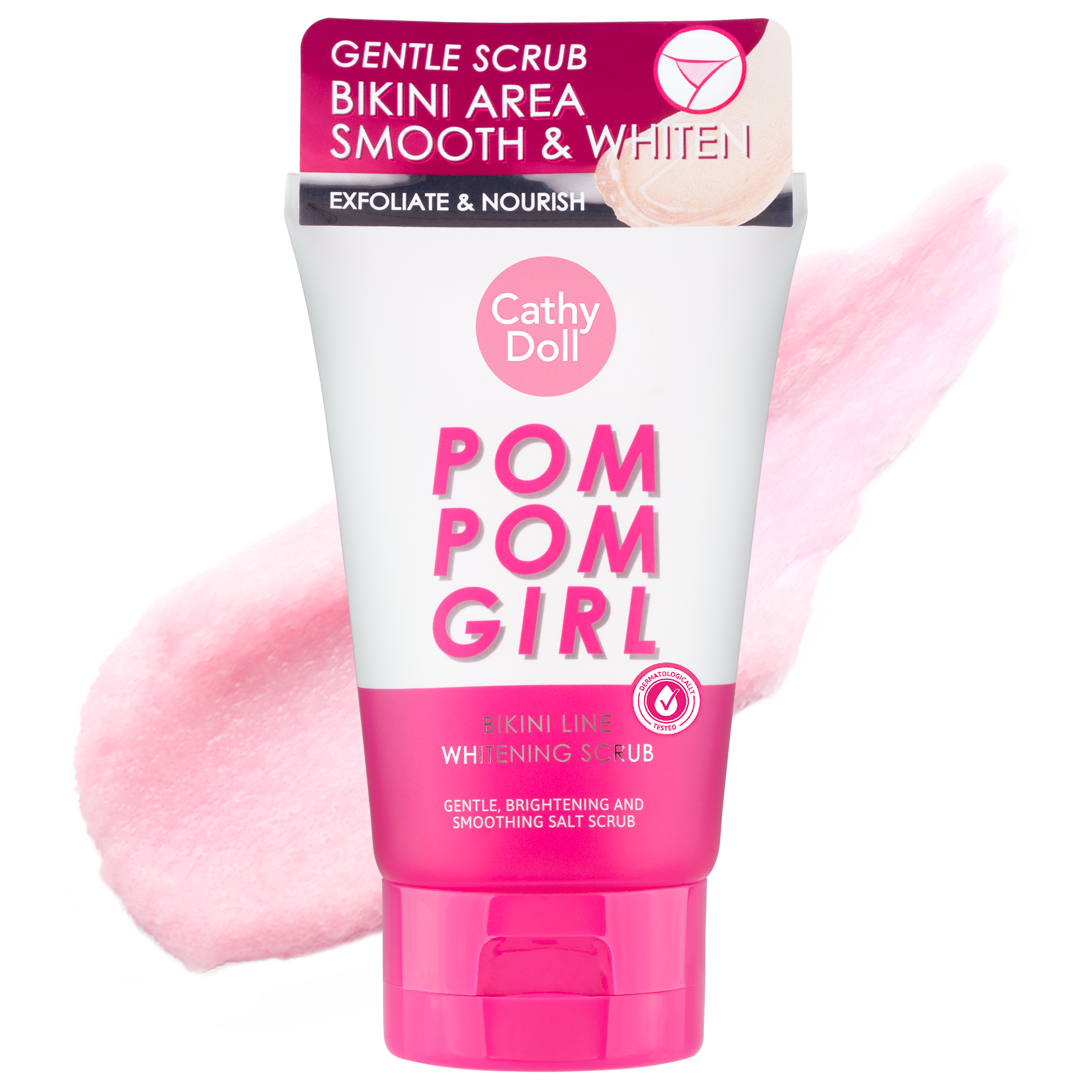 Cathy Doll Pom Pom Girl Armpit & Bikini Line Whitening Scrub - 150g
---
Fine-grained salt scrub for bikini and armpit area
Features:
Restores illuminating look to armpit and dull groin areas

Gently exfoliates inactive skin cell with its high quality scrub that features concentrated Arbutin

Restrains the production of melanin

Revives armpit and dry Bikini Line area without damaging or irritating the skin for more brightening look than ever before
How to Use:
Open the cap and squeeze a good amount of scrub onto the hand, and gently rub it in a circular motion on armpit and dry groin areas for 3-5 minutes. Then, sprinkle small amount of water on the skin and rub the scrub continuously until it is dissolved and wash off with water. It is recommended to use regularly for 2-3 times a week or as often as desired.