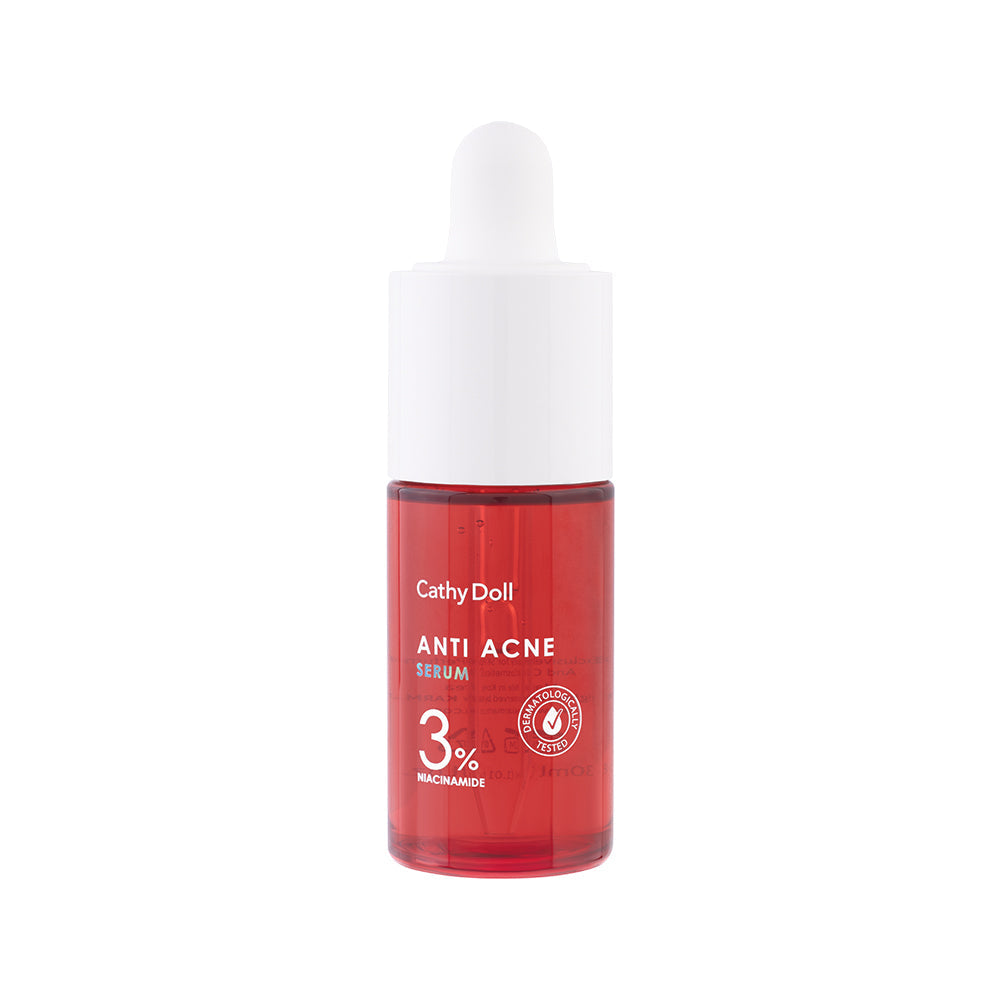 CATHY DOLL ACNE SERUM 3% NIACINAMIDE - 30ML
---
An anti-acne & anti-spot serum for people with acne-prone skin, easily absorbing into the skin for gentle skin repair
- 3% Concentrated Niacinamide helps to shrink enlarged pores, control oil, and visibly fade dark and red spots from acne.
- Salicylic Acid and Tea Tree Leaf Oil decrease oil production in the skin, which is the cause of acne.
- Witch Hazel Extract minimizes the size of pores, making them look smaller.
- Gluconolactone (PHA) acts as an exfoliator to remove dead skin cells for a poreless and even skin.
- Arbutin helps to brighten your skin and reduce the appearance of spots as well as discoloration.
- Centella Asiatica Extract increases the skin's moisture levels and soothes dry, peeling skin as well as redness from acne.
- Free from 6 harsh chemicals: Colorant, Alcohol, Fragrance, Paraben, Mineral Oil, and Hydroquinone.
Dermatologically Tested
How To Use:
Dab the serum all over your face and neck. Gently massage until completely absorbed. It is recommended to use in the morning and at night for visible results.